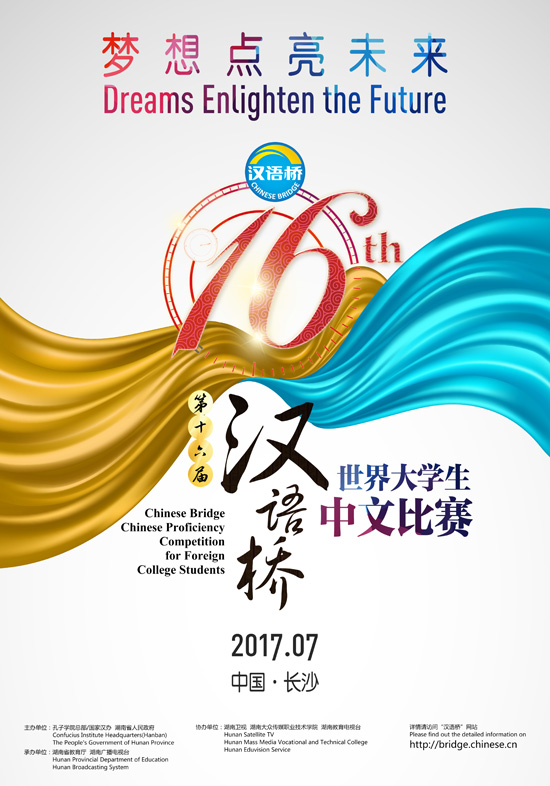 The competition theme this year is "Dreams enlighten the future" and is sponsored by the Confucius Institute Headquarters and the Hunan Provincial People's Government.
  The follow-up competitions consist of "Cross the Bridge" Competition which is a Chinese speech contest and talent show, the quarter, semi-, and finals. Global, continental and individual champion awards will be given.
  "The competition this year has three highlights," said the organizing committee.
  Contestants will share their Chinese stories in Chinese with their WeChat friend circle.
  Second, a large magic show will be staged to demonstrate the growth of Sino-foreign exchanges, and the creative wisdom of the Chinese people.
  Third, the opening show of the finals will integrate Chinese traditional folk music with drone technology. It will be an outdoor gala featuring art performances by domestic and international singers and artists.
  Chinese source: bridge.chinese.cn